Ultra Pure Omega-3 Fish Oil Benefits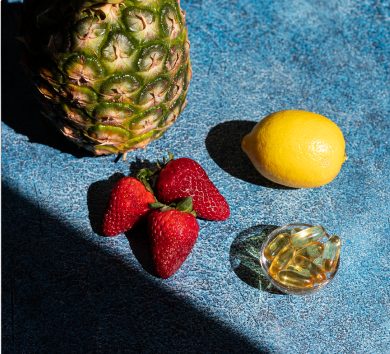 Essential for healthy brain*
Docosahexaenoic acid (DHA) is an omega-3 fatty acid that is found in large amounts in the brain. It's a building block for brain and eye tissue. The more DHA you consume, the easier it is to process and learn new information.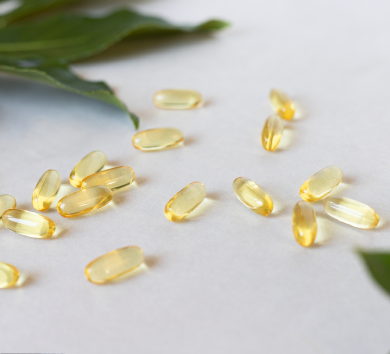 Omega-3 fatty acids promote good cardiovascular health and prevent/lower the risk of heart disease. Omega-3 also improves your lipid profile by decreasing your triglycerides level, lowering blood pressure, and increasing HDL (good) cholesterol levels.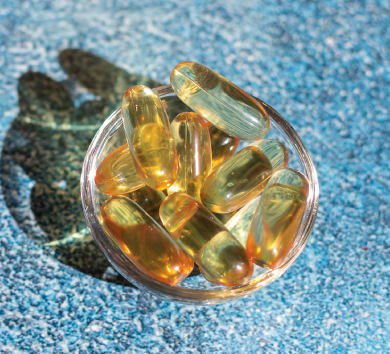 Powerful anti-inflammatory*
Most chronic health problems are caused by inflammation in the body. Omega-3 fatty acids are the best anti-inflammatory around. It fights inflammation by decreasing the amount of pro-inflammatory cytokines in the body.

Molecularly Distilled
Our fish oil is molecularly distilled to remove contaminants, such as heavy metals, dioxins, and PCB's for complete purity.

Sustainably Sourced
We use wild-caught Mackerel, Anchovies, and Sardines sustainably sourced from a "Friends of the Sea" certified supplier.

Quality Control
Manufactured at an FDA and GMP-registered facility in the United States.

Money Back Guarantee
If you don't love our Ultra Pure Omega-3, simply return it for a full refund.
Why Should I Take Omega 3?
FDA recommends eating 1-3 servings of fish (a natural source of Omega-3) per week [1]. If you don't eat enough fish, high-quality triglyceride fish oil is the next best source of Omega-3.
A serving of Intelligent Labs Omega-3 supplement gives you 2,250mg of fish oil. Omega-3 supplement can:
Fight chronic inflammation
Lower the risk of heart disease
Protect the nervous system
Promote brain and eye health
Support fertility and healthy pregnancy
Balance the Omega 3 and Omega 6 ratio*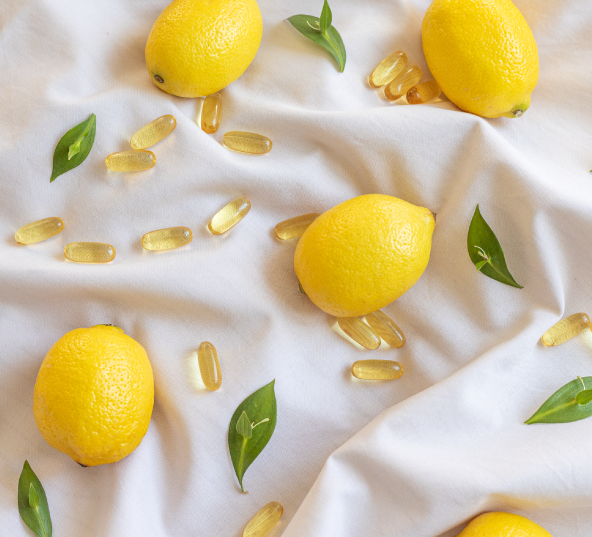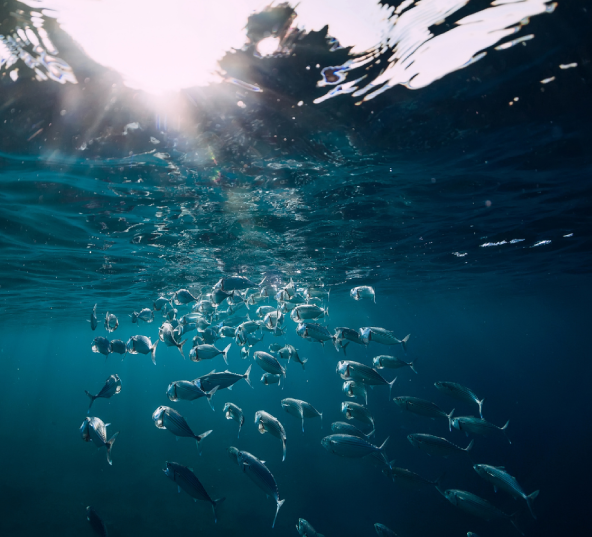 Natural Triglyceride Form
Fish oil in superior triglyceride form, not the cheaper ethyl ester form.
It's simple, each capsule contains a minimum of 75% Omega-3 fatty acids from naturally formulated fish oil.
Triglyceride form ensures maximum absorption and benefit in your body.
3:2 EPA:DHA Ratio
Clinically recognized and most effective is the 3:2 EPA:DHA ratio.
EPA and DHA are found in fatty fish and seafood, and are also known as marine Omega-3.
Omega-3 high in EPA and DHA reduces inflammation, improves brain function and heart health.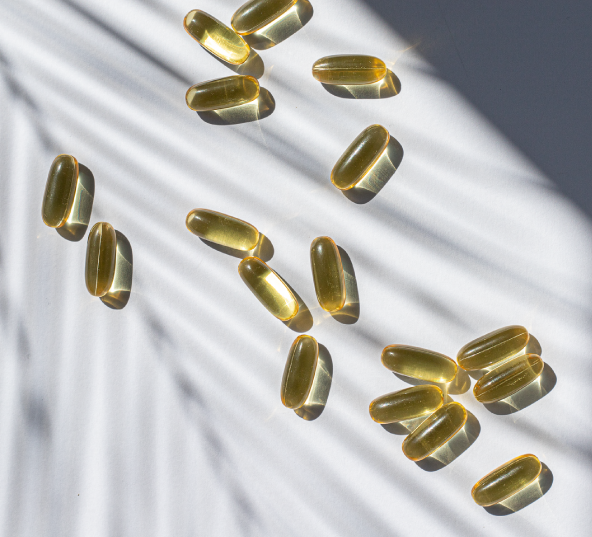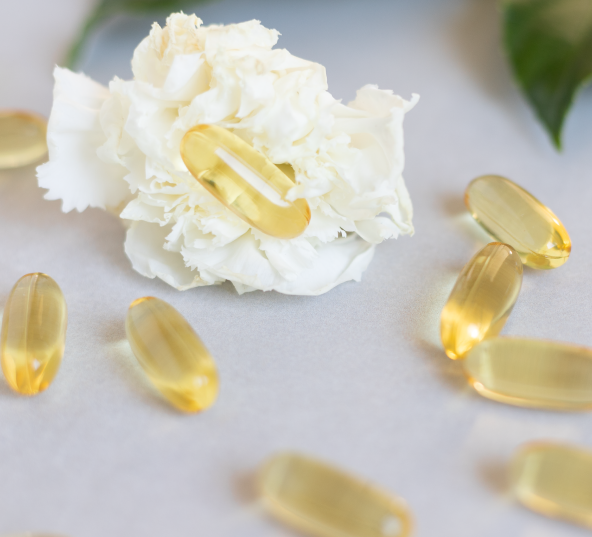 Ultra Fresh Guaranteed
We control light, oxygen and temperature exposure of Omega-3 gel capsules.
Sustainably sourced fish throughout the manufacturing process to ensure that our fish oil reaches you in perfect condition.
At Intelligent Labs, we use high-quality ingredients to make the best omega 3 fish oil supplement in the market! We don't use fillers, artificial flavours, additives or preservatives on any of our health products
Ultra Pure Omega 3 is manufactured at an FDA-registered and GMP-certified facility in the United States.
We are members of GOED (Global Organization For EPA and DHA Omega-3s) and IFFO, The Marine Ingredients Organization.










NO CHEMICAL PRESERVATIVES
Serving size: 3 Softgels
Servings per Container: 40
Ingredients: Fish Oil Omega-3 Triglyceride (TG), EPA (Eicosapentaenoic Acid) as TG, DHA (Docosahexaenoic Acid) as TG, Other Omega-3 Fatty Acids as TG.
Other ingredients: Highly Refined Omega-3 Fish Oil, Capsule (beef gelatin, glycerol, purified water and natural lemon flavoring), and Antioxidant (mixed natural tocopherols). Contains fish (anchovy, sardine, jack mackerel).
CAUTION: Consult your physician if you are taking medications, or have any medical condition.
Keep out of reach of children. Do not use if seal is damaged or missing. Please do not eat the enclosed packet. Store in a cool and dry place. Avoid excessive heat. Tighten cap when not in use.
FREQUENTLY ASKED
QUESTIONS
When should I take the Omega-3?
We recommend you take our supplement with a meal that contains fat, since Omega-3 fatty acids are fat soluble. The fat in food helps increase its absorption rates.
How do I store the Omega-3?
It's best to store the bottle in a cool place out of direct sunlight. Whilst the refrigerator is perfect, a cool cupboard is also fine.
Does it have a fishy taste?
No, it doesn't. We add natural lemon zest to each capsule to remove any fishy aftertaste. You also won't get horrible fish burps.
Can this supplement trigger my gout?
No, our fish oil won't trigger your gout. Purines (which gout sufferers need to avoid) are completely removed from our product.
Can I cut the capsule in half?
No, we don't recommend it because the softgel capsules contain liquid fish oil. The supplement must be taken whole.
How much Omega-3 should I take?
We recommend taking one serving (3 softgels) per day. Each serving of our Ultra Pure Omega 3 contains 2,250mg of Omega 3 fatty acids, which is well within the 5,000mg tolerable upper intake level recommended by the European Food Safety Authority [2].
How long should I take Omega 3 for?
Omega-3 is an important nutrient that our body needs to function properly. If you're not getting enough Omega 3 through food, then supplementation is your next option. Studies show that it takes at least 6 weeks for EPA and up to 10-12 weeks for DHA fatty acids to fully integrate into our cell membranes, so you should be supplementing at least this long.
Is it safe to take Omega 3 long term?
Yes, it's safe to take long term. Omega 3 is continually needed to maintain optimal health. This means you should be getting enough Omega 3 in your diet – or via supplements – to reap all of its amazing health benefits.
Do I need to consult with my doctor before taking your fish oil?
Fish oil supplements are generally considered safe, but we would still highly recommend you speak with your primary care physician before taking any supplement.
Want to know something else?
Then shoot us a message at support@intelligentlabs.org or via our contact page and we'll get right back to you.

These statements have not been evaluated by the Food and Drug Administration. This product is not intended to diagnose, treat, cure, or prevent any disease